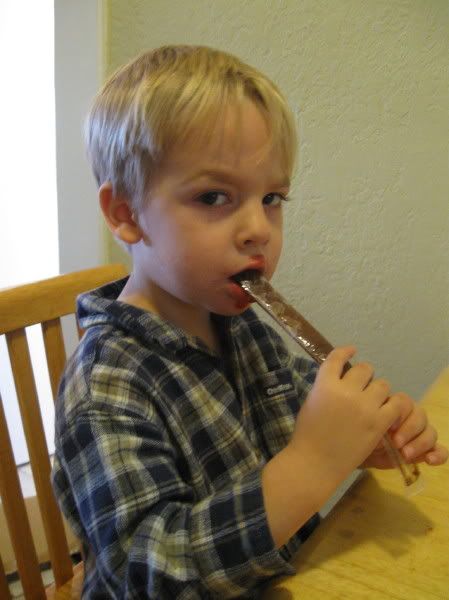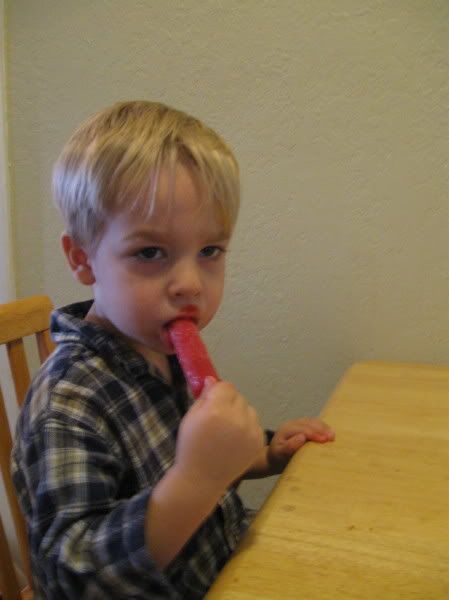 Yesterday was a TWO-Popsicle kind of day.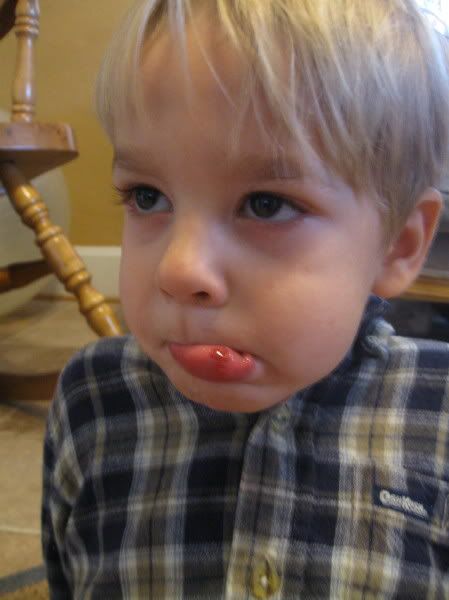 Two popsicles for ONE big fat lip.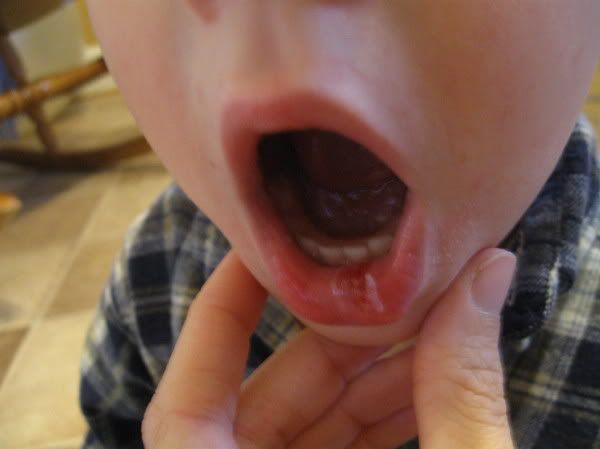 It's almost my fault too. I just kind-of thought Jonas' instinct for self-preservation would be a bit stronger.
Oh well, as Futurama once facetiously taught us: "Learning is fun."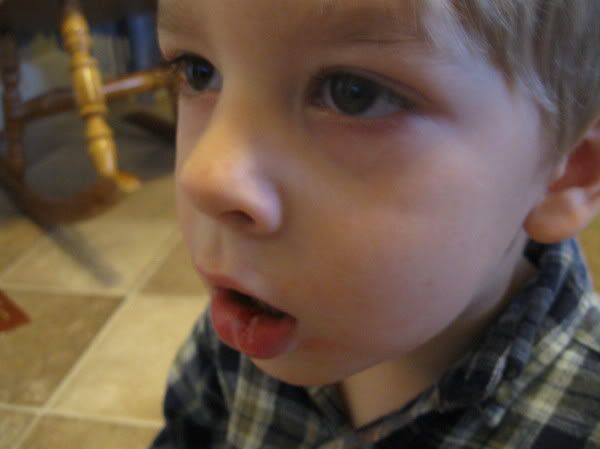 Sorry you learned that one the hard way babe.